COMPLICATIONS
WATCH COMPLICATIONS
Opinions are divided when it come to defining what makes a watch complication. The usual definition is that any indication beyond hours, minutes and seconds is a complication. However, automatic winding mechanisms or devices for cancelling out rate disparities in vertical positions, such as the tourbillon and the carrousel, should also be included, even though they don't display an indication.
This section contains information on the practicality, workings and technical challenges of watch complications.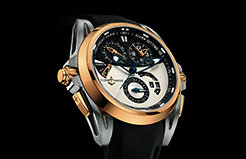 ALARM WATCH
This most useful complication is the ideal companion for the globe-trotter. Incorporated in a wristwatch, practical when on a journey, it sounds at a preset time.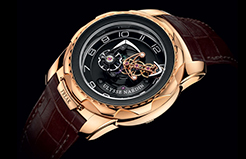 TOURBILLON CARROUSEL
For the first time in horological history, a wristwatch combining these two regulators.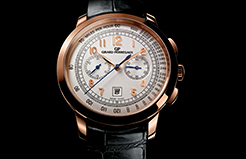 ANNUAL CALENDAR
This very useful complication takes account of the number of days in the month. It is capable of recognising a 30-day month without manual intervention. CALENDAR WEEK Perfectly adapted to the constraints of modern life, this useful complication indicates the week of the year.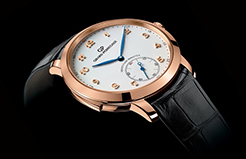 MINUTE REPEATER
A complex mechanism in this masterpiece of the watchmaker's art makes it possible to tell the time by listening instead of looking.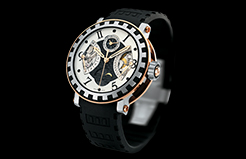 PERPETUAL CALENDAR
The perpetual calendar watch has a mechanical memory programmed for times to come. It will show the correct date for a whole century without any manual correction.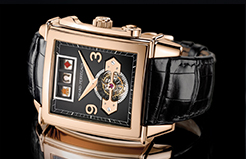 TOURBILLON
The complication that counteracts the effects of gravity to improve the accuracy of watches. An opening in the dial allows you to admire this mechanism as it rotates.
CHRONOGRAPH
A watch equipped with a chronograph can measure time intervals, for example a sporting performance.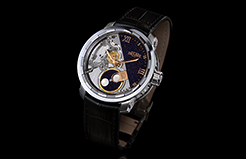 MOON PHASES
The reproduction of the lunar cycles on the dials of complete calendar watches evokes the time-honoured ties between watchmaking and astronomy.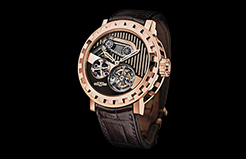 FLYBACK CHRONOGRAPH
The flyback chronograph, which measures a succession of elapsed times, eliminates many superfluous repetitive operations.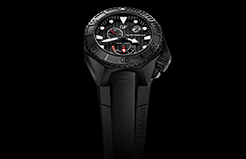 MECHANICAL DEPTH GAUG
The X Fathoms revisits the characteristics of its iconic 1953 ancestor, and combines them with a mechanical depth gauge to create the most high-performance mechanical diving watch ever produced.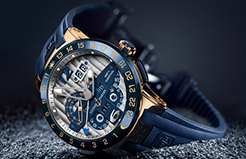 CALENDAR WEEKPerfectly adapted to the constraints of modern life, this useful complication indicates the week of the year.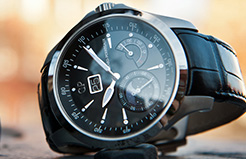 LARGE DATEElegant and practical, this complication displays the date in large figures appearing in two apertures. The large date watch showsthe date at a glance with its comfortably
legible display.